"If I have the gift of prophecy and can fathom all mysteries and all knowledge, and if I have a faith that can move mountains, but do not have love, I am nothing."
- Corinthians 13:2:
We all decide to break our single status after we achieve our professional and personal compatibility. Our professional success and personal need often measure the parameters for our marital decision. At the time we are pestered by parents, relatives, and friends to consider the decision of social union for an heirloom or life-long commitment. The institution of marriage is a foundation for strong social order, cultural integrity and national growth.
Single people use self-assessment question patterns to evaluate their marital aptitude on basis of certain traits or factors. The results help them to determine the level of aptitude for the social union. The decision needs to be taken on proper judgment and sound information since marriage is the most rewarding yet difficult accomplishment of our life. Our marital life is linked not only to our spouse but the unity of two different families and the children born out of the wedlock.
In many families, we have elders who do the search and match candidatures for their eligible children based on status, education compatibility. Marriage is not only finding the best groom/bride but also about finding a second home of in-laws for support and care.
But till date, there is no standard process for alliance fixing, you never know what works for who and what does not work for whom.
Even the great English Naturalist, Father of Modern Evolutionary theory, Charles Darwin was no exception to this dilemmatic situation.
Darwin had passionate thoughts for his cultured, talented cousin Emma Wedgwood. Emma was nine months older than him but he wanted to have her as his wife. From childhood, they acquainted soft feelings for each other. Charles uses to rush to his uncle's home to escape his authoritarian father's domination. Emma and her family supported Charles to overturn his father's objections to the Voyage of the Beagle. Emma was an open and tolerant lady, sharing her views and listening to Darwin's theories. Emma played the piano for Charles amusing him with her musical ability. She believed in God and Afterlife, hoping they would be united throughout eternity.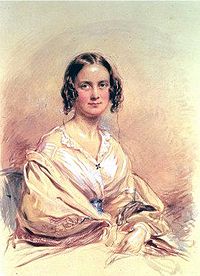 Like every bachelor man, Charles too started considering his thoughts for a married or bachelor life. What was really funny in this is that he actually penned down the reasons for WHY TO MARRY and WHY NOT TO MARRY and weighed down the points assigned to each section. The numerable views jotted by him prepared him for the marital bond. The rational answers to this question lead to their marriage on 29 January 1839 at Maer in an Anglican ceremony. Post-marriage they moved to settle permanently in Down House, close to the city.
These recorded systematic notes of Darwin's speculation of marriage and the prospects are well transcribed and annotated for our information purpose.
"Even an intellectual Evolutionist and rational creationist like Darwin opted to obey his heart over mind, worth thinking."