I stand tall and high, on the edge of the horizon, full of power and intelligence, knowing I am the superior…the ultimate creation of this MilkyWay.
Yes, you guessed me right, I am Homo Hominis – the brilliance of this omnipotent universe, eternal energy sent on this earth by God to fulfill the promise of survival to Terra (earth).
Brought on the earth in form of human being, I achieved success in transforming the dark ages into an ever-evolving empire of science and technology. I greeted earth from the grounds of the moon, smeared dust of Mars, explored seven oceans, and proudly leaped into the skies.
I used every bit of my intelligence and emotions to create miracles in the fields of science and anthropology. Miracles that revolutionized our everyday living, thinking patterns, lifestyles to a higher band.
"I am the superb producer of change and innovation, father of inventions, mother of creative thinking. In the race of achievements, somewhere are their responsibilities I need to execute, roles to perform during the journey of a lifetime."
I executed multiple roles to best of my ability in my family, society, nation and environment. Agreed, to some roles my commitments were based on motives or needs or obligations. Every day I attempted to be the best family member at home. In the tough times of life, I stood like a rock with my family promising them the best ahead. We ensured all of our members play an active role in the healthy functioning of the family. My aim was not only to develop good individuals in the family but also to citizens with ethics and civic sense. Every decision revolved around how it would be of benefit to my home members and reap good benefits for them. What steps should be taken to enrich me and family members with skills, personal development, and love?
Whenever I felt alone, the vibrations of meditation inspired positive thoughts in my subconscious mind promoting an optimistic outlook. I strived hard to meet the role of caregiver, counselor, financier, savior to my family. In return, no expectations only blessings and wishes for my kin and kiths. The role of family members is the main catalyst that showers happiness; encourages insights and adds new perspectives to our life.
Similarly, the role in professional life cannot be underestimated. I learned to explore enormous knowledge and gain fruitful experiences in the professional sphere. My role in professional life is dynamic and yet less challenging than personal life.
To follow ethics and meet expectations seniors and colleagues, use our brains to generate solutions, develop a matrix to improve performance, sharpen intelligence for better results are regular rituals in the workplace.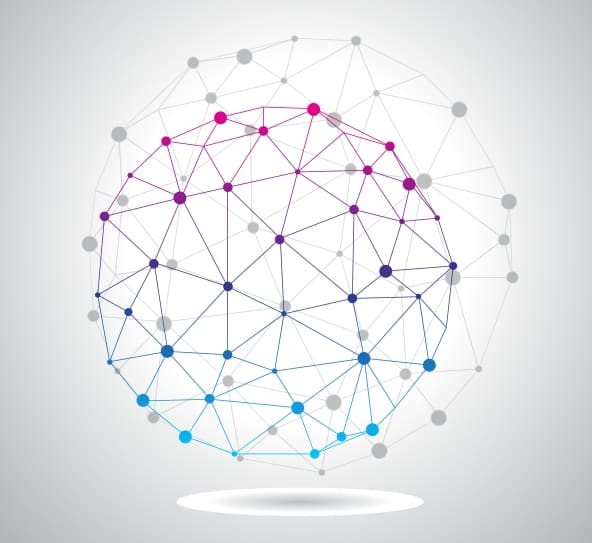 Beyond those rituals, as a social individual, I interact with buddies, share ideas, seek and lend ongoing advice, aspire to take on additional responsibilities, strain my own brain and brains of juniors to perform exceptionally well. I owe a deep sense of respect to the workplace where my development as a career champion evolves on regular basis.
At times, there are positive and negative aspects hindering my professional life. I try to maintain a clean line of separation between both the arena but at times, they are mutually impacted. The structure of professional life is laid on the foundation of personal life creating equilibrium. A human consortium of our personal and professional establishes a positive relationship that transmits a higher privilege of growth in our life.
But, is our life made up of only personal and professional components?
Besides, our role in the family, society, organization, environment we do not hoard any subtle obligations. What else is our soul connected with as we continue our living. To the best of my capacity, I enacted the intended roles planned for me by destiny. Still, around me revolves a mysterious vacuum, at times, that opens a divine revelation about God's ubiquitousness in numerous ways. How do I decode the sacred message that should dawn upon me for enlightenment?
I am thankful to God for the gift of human birth, nurturing me, and protecting through thick and thin moments. How do I express gratitude for this amazing gift of life?
I performed multiple roles daily while acting upon those, never realized about my pending repayment to the spiritual world.
Million times, I knowingly or unknowingly cried, "OMG, God please help, Thank God, God guide me, Oh, no my God", with confidence that everything is in His control. He created a perfect place for living, comforted our needs, guided us through Holy Scriptures, and blessed us abundantly. How offer our thankfulness to the divine cosmos?
Definitely, God does not accept our material or luxury items, neither dollars nor diamonds enchant him, how to link with his infinity is the unsolved question for centuries. Some philosophers suggest with views like an honest living, god-fearing behavior, to be a staunch follower of his testaments, have massive faith in his power, perform noble deeds, speak truth, positivity, etc to appease him. These are spiritual attitudes that if collided with everyday living it would raise our understanding of ethics and divine power.
There are no shortcuts to gain deeper insights into the spiritual cosmos and enhance our role play inside the spiritual circle. We have to traverse the long way with the faith that our efforts would renew our spiritual revelation.
Much is known, more is to be learned, as we unveil our commitments to every creature on the earth, let us take some time to look up in the high skies and ponder. There is someone who charted out the best living room for us with abundant sunrise, flourishing greenery for healthy living, night stars for relaxing, challenges for developing your belief, showering his eternal grace upon us for prosperity.
Perhaps, somewhere a smiling face is looking at us without any expectations but a trust that you believe he loves us all. Maybe, till we understand the pages of spiritual research; let's begin small repayment to God by loving him and his exquisite creation.
Let's play our unique role for God we never did for anyone else!
Come on, let's get connected to our God, the network is available always…search and freely connect.