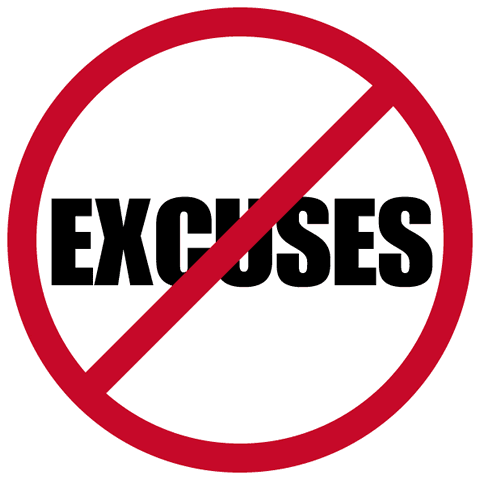 Do you know the name of the equipment we use to protect ourselves from giving true replies or expressing real emotions?
Answer =  Excuse Generator?
Do you know who is the younger sibling of lies?
Answer = Excuses
Yes, here we introduce you to the most helpful asset for everyone, especially for lazy and good-for-nothing people. No one has not used this equipment known as the most essential, efficient, beneficial - Excuse generator.
Wow! Excuse generator that just generates a myriad of excuses instantly whenever needed. A mobile app or computer program that can work 24*7 providing you best, unique, unused excuses understanding the gravity of the situation and ensures the given excuses meet the desired results.
Excuse Generator is an equipment we need every day in our life to give information or protect us from unwanted questions. Even before looking for a mobile app that generates excuses we have installed this equipment in our memory and it operates consciously or sub-consciously with or without our knowledge. No school introduced this chapter of excuses to us, it is not known from where it arrives and when it starts controlling us. The way it is impossible for us to live without our cell phone or personal assistant, neither can we manage without excuse generator.
"Excuses so infectious that they start proliferating once allowed access."
Excuses don't protect us but dominate us, building a foundation on pillars of lies or mistrust is definitely not sustainable. Excuses are the beautiful monuments made up of nothing. We prefer to give a room full of excuses rather than a single BOLD NO or BOLD YES.
What is the reason that promotes this excuse culture in our atmosphere? What is the secret charm that excuses behold? Is serendipity the only beauty enhancer of excuse? We cannot ignore the interest excuse generator takes to enormously enhance our thinking skills.
We need to monitor and understand the operation of self-generating excuses from our human mind. Why we give excuses, to whom, for what reason, what are motives, and is the use of excuses really justified?
Once the purpose is understood, we should then analyze the reasoning logically and consider the elimination or accountability of the excuses.
Excuses are the little, unseen steps towards failure or loss. The rational use of excuses justifies only your thoughts, opinions, and mistakes, not to the listener. Excuses breed and continue to multiple inside you so the listener is unaffected by it. You give excuses whenever you are blocked down by obstacles or lousiness.
Remember, successful leaders and visionaries never used excuses in their life. The only competencies known to them are –Integrity, Hard work, and dedication.
"We need to stop manufacturing poor, weak, cheap excuses, and follow righteousness."
It is important for us not to fall into the trap of excuses. Excuse builds excuses, constraining our potential and ability to perform. We jump in the pitfall of excuses to avoid responsibility or results, trimming our own personal development. The first step to knocking down the use of excuses is to overcome fear and streak of negativity. We need to know that excuses can never change the outcome or results. Excuses lead us to the dead-end.
The excuse is a lame weapon, hazardous to the user. Emboss in your mind, 'No Excuses, No Escape' principle.
You will reap the benefits from the efforts you have sowed. You may be rich in excuses but you can never use those excuses to build your destiny. You require action, hard labor, and devotion to change your tomorrow. Excuses are the masks to protect us from confessing our crime, guilt, or feelings. We use excuses to avoid our acceptance and ownership but can we blindfold our inner self?
Life is a wonderful journey; each moment is worth living with joy and happiness. We should avoid spending these moments to find excuses to blame, hurt, and fight with anyone. Let's excel in the quality of our own living and excellence.
Be more responsible for our own self. Be strict and say no to excuses and escapes. I am sure, we don't want to live a life only rich in excuses.
Please, don't entertain your life by playing the illegal game of excuses.